Eyesparks the professionals' choice for web design in Belfast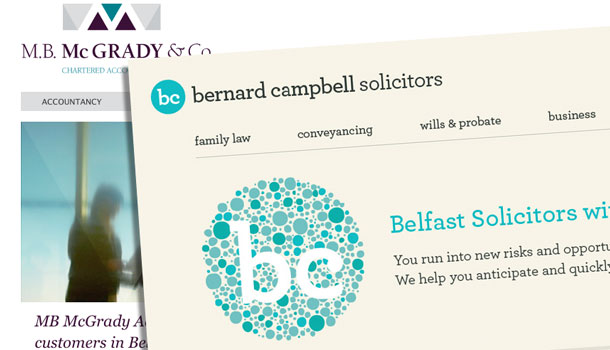 We are very excited to be working with two of Belfast's most respected professional companies, Bernard Campbell Solicitors and MB McGrady Accountancy. Both Projects are due for launch in December and will join the many successful web projects we have delivered for professionals in Belfast city centre and throughout Northern Ireland.
Roisin Maguire of Eyesparks said, "Recently we have designed a number of websites for Dentists and Financial Advisers. We have become very good at understanding the needs to professionals, how they should present themselves to potential clients and how to help them drive business through their website."
If you want to dominate your sector in Belfast or Northern Ireland through the web then contact us on [email protected].