Eyesparks Mentor Students for Design Competition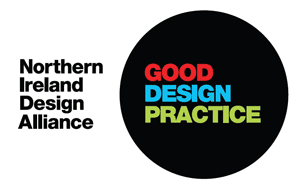 The Northern Ireland Design Alliance (NIDA) asked Eyesparks to mentor a group of students as part of their 2012 design competition. This was the second year the competition was run for first and second year students at the University of Ulster.
The design brief was to "Reposition the identity and perception of the Highway code". Eyesparks were assigned three students; Jonathan Mirza, Helen McLarnon and Amy Hodgen. Eyesparks' role was purely consultative and the students did all the work, in their own time, away from the Eyesparks studio.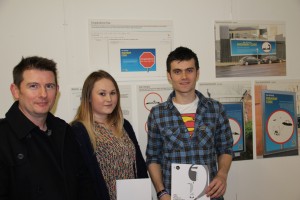 "I was very impressed with the students' approach to the project," said Tony Woods. "They delivered a campaign entitled Crack the Code that took the best elements of the Highway Code (the iconic communicative graphics) and interpreted them in new ways to appeal to the target audience."
Eyesparks have been involved in the Northern Ireland Design Alliance since its inception two years ago. The prize giving event was very well attended and an enjoyable evening. The level of creativity from all the teams was outstanding and the judging panel had a difficult task. In the end the prize was awarded to the students who were mentored by AV Browne.