Action Mental Health Website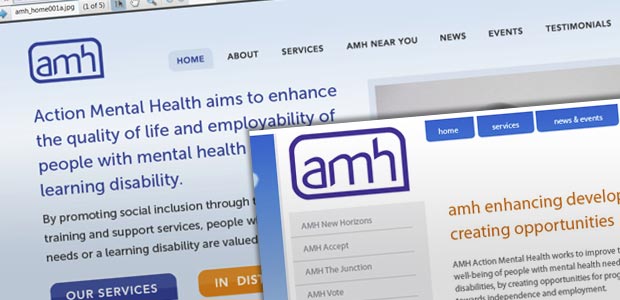 We are delighted to announce that Eyesparks have been hired to refresh the website for AMH (Action Mental Health). Eyesparks worked with their team a number of years ago to establish a web presence when they launched their AMH brand. Now it's time for this important charity to go Web2.0.
We will be joining their marketing and IT departments to define a web strategy that will help them engage with all their stakeholders, clients and referral sources effectively.
Our brand and requirements for the website have moved on since last we worked with Eyesparks. I'm very excited to be able to upgrade our website and embrace latest technologies on behalf of our charity.
Tricia Browne, Action Mental Health